High speed digital signals control card.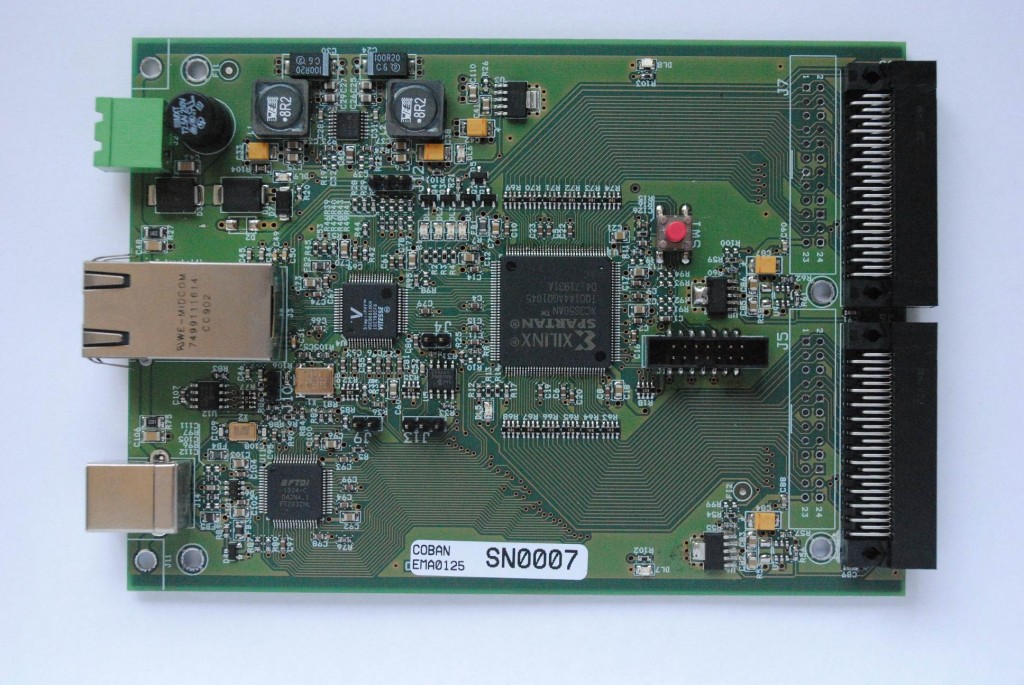 The card shown in figure has been developed to control high speed digital signals.
The logic is implemented using an Xilinx Spartan-3AN FPGA, to adapt the functionality to the single application.
The link to a PC is based on an high speed USB double UART link based on FTDI transceiver, or thanks to a 1Gbps Ethernet link.
The operating voltage of the two input outputs connectors may be selected separately to adapt the signals to the system to be managed.
The card has been used by us to develop printing heads emulators useful to speed up our systems development or for their testing.