PC multi I/O expansion card.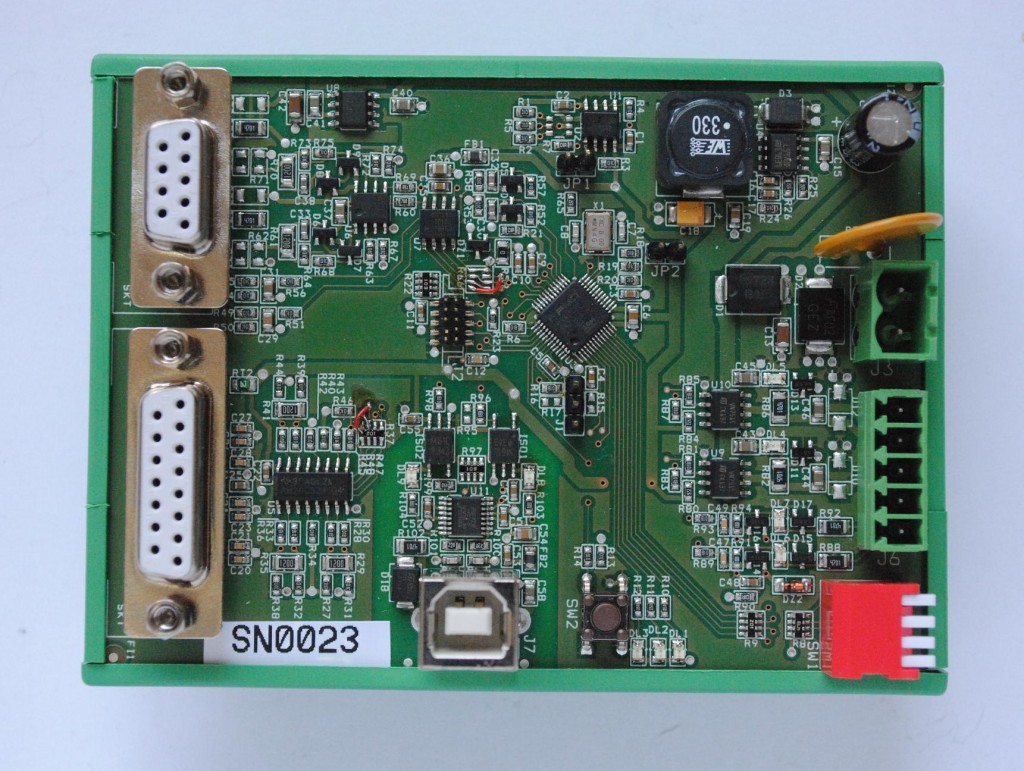 The board shown in figure has been developed to extend the input and outputs of a personal computer.
The managements is based on an optical insulated USB UART link.
The board is powered by a standard 24V DC and has the following resources:
Two 24V digital inputs,
Two 24V digital outputs,
Two 0-10V analog inputs,
Two 0-10V analog outputs,
A quadrature encoder readout input,
A four line selector.